February 7-10, 2019
Sydney, Australia
Venue: Sydney University
This workshop is currently sold out. Please contact us to join the waiting list.
Topics to be covered
These 4 days will cover lots of ground in evolving therapeutic skills in applying hypnosis.
The following topics will be addressed in this course:
interviewing strategies for uncovering the symptom formation process,
subjective patterns of self-organization and treatment responses,
key patterns of self-regulation,
sequencing stages of therapeutic interaction,
building client receptivity,
thinking strategically about treatment goals,
process-oriented hypnosis,
creating and offering goal-oriented hypnosis sessions,
the dynamics of using therapeutic metaphor
Course Structure
This program is "hands-on" and highly practical. There will be didactic sections, as well as the modeling and demonstration of approaches. The larger goal is to encourage greater clinical competence in designing and delivering hypnotically based interventions, skills that will be developed primarily through structured practice sessions. You will be doing and experiencing a lot of hypnosis in this program! Thus, the course will be spontaneous in the many directions it may go depending on participant needs and interests.
Participant Eligibility
This course is NOT for beginners or inexperienced practitioners.
It is assumed you already have hypnosis training to at least an intermediate level of competence.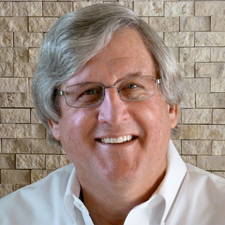 ABOUT MICHAEL D. YAPKO, Ph.D.
Michael D. Yapko, Ph.D., is a clinical psychologist who is internationally recognized for his work in advancing clinical hypnosis and outcome-focused psychotherapy, routinely teaching to professional audiences all over the world (more than 30 countries). He has been especially welcome in Australia having provided trainings here more than 70 times.
Dr. Yapko is the author of 15 books including his widely used clinical hypnosis text, Trancework: An Introduction to the Practice of Clinical Hypnosis (5th ed. currently in press). His other books include his newest, Taking Hypnosis to the Next Level, and the award winning books, Mindfulness and Hypnosis: The Power of Suggestion to Transform Experience, and Treating Depression With Hypnosis: Integrating Cognitive-Behavioral and Strategic Approaches. He has also produced many CD and DVD programs. His works have been translated into nine languages.
More information about Dr. Yapko's teaching schedule and publications can be found on his website: www.yapko.com.
Dr. Yapko is the recipient of numerous major awards for his innovative contributions in advancing the fields of hypnosis and brief therapy, including lifetime achievement awards from The American Psychological Association's Division 30 (Society of Psychological Hypnosis), the International Society of Hypnosis, and The Milton H. Erickson Foundation.